——————

Welcome to DMI 2023

——————
Co-organized by Keimyung University,
Xiangnan University
and
Beijing Wuzi University
, the 2nd International Conference on Digitalization and Management Innovation (DMI 2023) —
Build a New Ecology of Lifelong Education
is to be held during August 1-4, 2023 in Seoul, South Korea. Supported by Hunan Lifelong Education Research Base Xiangnan University Base, DMI 2023 aims to provide a high-level platform for experts and scholars worldwide to share their latest ideas of digitalization and management innovation featured new ecology of lifelong education and foster the prosperity of the discipline. The agenda of the conference consists of keynote speeches, invited speeches, oral presentations and poster presentations.
Recognized as the business hub of Northeast Asia, Seoul City, the capital of the Republic of Korea (South Korea) and the nation's largest metropolis, has developed into a political, economic, and cultural hub over a period spanning back to prehistoric times. Seoul has been a major site of modern architectural construction–major modern landmarks include the N Seoul Tower, the 63 Building, the Lotte World Tower, the Dongdaemun Design Plaza, Lotte World, Trade Tower, COEX, and the Parc1 Tower.
With the gradual rise of a new round of scientific and technological revolution focused on information technology, digitalization has increasingly become the leading force for innovation-driven development, which has profoundly changed people's production and life, and vigorously promoted social development. The first edition of DMI conference: 2022 International Conference on Digitalization and Management Innovation (DMI 2022) was held smoothly on November 26th, 2022, via onsite (Beijing, China)/online, hosted and organized by Business School of Beijing Wuzi University.
The seminar topics contain several areas of economics and management, including digitalization and business model, organizational behavior in digital transformation including digital transformation of lifelong education (DTLE), management innovation, innovation management, etc.
On behalf of the organizing committee, we cordially invite policymakers and top managers, scientists, experts as well as academicians (particularly professors and post-graduate students, especially Ph.D. scholars) and technicians all over the world to participate in DMI 2023 during August 1-4, 2023 in Seoul, South Korea, to discuss the profound value, transformation opportunities and challenges, new paths and methods of the digital operation and management innovation.
Organizer
Publication Guidelines
---
Accepted full papers will be published in the upcoming DMI 2023 conference proceedings in the book series
Frontiers in Artificial Intelligence and Applications
(FAIA) indexed by EI Compendex, Scopus, ACM Digital Library, Google Scholar, CPCI, etc. Indexing information could be found at
http://www.frontiersinai.com/?q=indexing
Selected papers from DMI2023 conference will be recommended to the following journals, including but not limited to: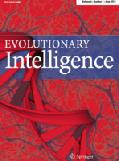 Evolutionary Intelligence
ISSN: 1864-5909 (Print); 1864-5917 (Online)
Indexed by EI Compendex, CNKI, ESCI, Google Scholar, etc.
2022 Best Presentation Award
---
Congratulation to seven best oral presenters and one best poster presenter from DMI 2022, who are awarded with honorable certificates for best oral presentations and best poster presentation:
Oral Session 1
Dr. Lin Liao
(DMI1001), Beijing Wuzi University, China
Speech Title: The Impact of Social Media Sentiment on Stock Market Based on User Classification
Dr. Hua Wei
(DMI1064), University of Manchester, UK
Speech Title: Occupational Health Research for Couriers in the UK
Dr. Qiao Li
(DMI1079), Beijing Wuzi University, China
Speech Title: The Effect of Affective Kidnapping on Advertising Appeal Preference
Oral Session 2
Dr. Mengdie Du
(DMI1067), Beijing Wuzi University, China
Speech Title: Policy Regulation of Artificial Intelligence: A Review of the Literature
Ms. Ziwei Li
(DMI1029), Beijing Wuzi University, China
Speech Title: Research on Middle-section Employee Turnover Tendency and Headhunting Matching Mechanism
Oral Session 3
Ms. Ningyuan Chen
(DMI1019), Beijing Wuzi University, China
Speech Title: Enterprises Build Sustainable Innovation Loop: Take ByteDance Launching Lark as an Example
Ms. Guihua Xiao
(DMI1051), Beijing Wuzi University, China
Speech Title: Enterprise Digital Transformation Mechanism from the Perspective of Resource Arrangement
Poster Session
Dr. Hao Cheng
(DMI1061), National Academy of Innovation Strategy, China Association for Science and Technology, China
Speech Title: Establishment of Comprehensive Evaluation Indicators in Globalized National Image Using Quantile-type Statistical Methods
News
---
1. All the accepted papers for
DMI2022 conference proceeding
have been indexed by EI Compendex and Scopus. [2023-5-4]
2. All the accepted papers for
DMI2022 conference proceeding
was published online by IOS Press in volume 367 at the book series of Frontiers in Artificial Intelligence and Applications (FAIA) with ISBN 978-1-64368-378-2 (print)| ISBN 978-1-64368-379-9 (online) and ISSN 0922-6389 (print)/ISSN 1879-8314 (online).[2023-2-8]
3. Hosted and organized by Business School of Beijing Wuzi University, 2022 International Conference on Digitalization and Management Innovation (DMI 2022) was held smoothly on November 26th, 2022, both via onsite (Beijing, China) and online. [2022-11-28]
Related Conferences
---
The 9th International Conference on Fuzzy Systems and Data Mining (
FSDM 2023
)
November 10-13, 2023
Chongqing, China / Online via MS Teams
The 4th International Conference on Modern Management based on Big Data (
MMBD2023
)
August 1-4, 2023 Seoul, South Korea
Follow us on
---
Wechat: