Visa / Invitation Letter
---
I. Entry Requirements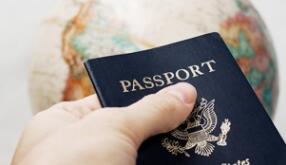 Foreign nationals entering the country are required to pass an inspection conducted by an immigration official at the port of entry.
A Republic of Korea (ROK) visa is a consul's recommendation for approval of a foreign national's application for entry. A foreign national holding an ROK visa may fail to obtain entry permission if he/she fails to meet the entry requirements.
An ROK visa may be obtained at a South Korean embassy.
A foreign national applying for an ROK visa must submit the required documents (which differ depending on the status of sojourn) to the South Korean embassy in one's respective country.
For General Guide on ROK visa (Visa by Categories/ How to apply/ Required documents etc.), please visit
Korea Visa Portal
.
II Arriving Card
A foreigner entering the Korea has to go through immigration at the port of entry. Please present your passport along with the completed arrival card that states the purpose of your entry, location of residence, etc. to immigration officials.
III. Visa free entry for foreigners
• Countries under visa waiver agreements
• Designated visa-free entry
• Transit tourists bound for another country
• Europe bound Chinese transit tourists
• No-visa Entry for foreigners in Transit
• Japanese tourists / travelers
• Special Entry arrangements for the Jeju island
• Re-entry Permit holders
• Holders of Passport issued by recognized international organizations(LAISSEZ-PASSER)
• APEC Business Travel Card(ABTC) holders
• Notice on Frequent Visitors Policy
(1). Countries under Visa Waiver Agreements
• Nationals of visa waiver countries can enter Korea without a visa as long as the purpose of their visit is tourism or temporary visit. If they want to engage in profitable activities such as employment, they must apply for a Korean visa suitable for their purpose.
→ Find Countries under Visa Waiver Agreements with Korea
(2). Designated Visa-free Entry
• Considering international convention, mutuality doctrine, national profit and other such factors, certain countries are granted visa-free entry
permissions. (1 September 2018. Currently, 48 countries)
• Nationals of the following countries are allowed up to 30 days of visa-free sojourn for tourism or visitation
Exceptions: Canada is allowed up to 6 months, and United States, Australia, Hong Kong, Slovenia, and Japan are allowed up to 90 days.
•
Countries that are granted visa-free entry for diplomatic, government official, and general passport holders
| | |
| --- | --- |
| Continent | Countries/ regions |
| Asia | Macao(90 days), Brunei, Saudi Arabia, Oman, Japan (90 days), Qatar, Taiwan(90 days), Hong Kong (90 days), Kuwait(90 days), Bahrain[10 countries] |
| North America | United States(90 days), Canada (6 months) [2 countries] |
| South America | Guyana, Argentina, Ecuador(90),Paraguay, Honduras [5 countries] |
| Europe | Monaco, Vatican, Bosnia-Herzegovina, Albania, Cyprus, San Marino, Serbia(90), Montenegro, Slovenia (90 days), Andorra, Croatia(90) [11 countries] |
| Oceania | Guam, Nauru, New Caledonia, Micronesia, Samoa, Solomon Islands, Kiribati, Fiji, Australia (90 days), Marshall Islands, Palau, Tuvalu, Tonga [13 countries] |
| Africa | South Africa, Seychelles, Mauritius, Swaziland, Botswana (5 Countries) |
•
For more detailed information on a foreigner's entry without a visa.
IV. More Help
Download Application Form
Find a Diplomatic Mission
---
Invitation Letter
Conference Organizing Committee may issue an Invitation letter to assist with your visa application. Please be noted as the following:
1.An invitation letter will only be issued upon the request after the completion of registration. Once your registration is completed, please contact
dmi@dmiconf.org
to request a personalized letter of invitation;
2. Please consult Korean Embassy/ Consulate General in your local place about the required documents and approval period in advance for a smooth issuance.
3.Required information in an invitation letter:
• Full name (same with passport)
• Gender (Male / Female)
• Nationality
• Date of Birth: (e.g. March 25, 1960)
• Passport No.:
• Your paper number if you are an author
4. DMI 2023 is NOT authorized to assist with the VISA process beyond providing the Invitation Letter. The invitation letter may help but cannot guarantee you a Republic of Korea Visa. No registration fee can be refunded in case of Visa Refusal by local Korean authorities.