Keynote Speakers
Abstract: This presentation rests upon the dissection of four major pillars which are intertwined- Innovation, Digital Transformation, Big Data and Management. The talk starts be addressing the Global Innovation Economy by giving some key examples of innovation developments like, the Web3, Quantum Internet, Additive Manufacturing, ABCD Technologies, Data Web 1.0 and Virtual Ecologies. The coverage of digital transformation will include issues like, Digital Layers, Digital Reading Brain, Digital Biology and Augmented Intelligence. Finally, within the realm of future management vision , certain key concepts will be dissected like, Next-Shoring, Fractal Business Model, Holacracy and Business Colonies.
Biography: Professor Luiz Moutinho (BA, MA, PhD, MAE, FCIM) is Visiting Professor of Marketing at Suffolk Business School, Faculty of Arts, Business and Applied Social Science, Univ. of Suffolk, Ipswich, England, UK, and at The Marketing School, Portugal, and Adjunct Professor of Marketing, GSB, FBE, University of the South Pacific, Suva, Fiji.
In 2020 he was elected as the member of The Academia Europaea. In 2017 he received a degree of Prof. Honoris Causa from the Univ. of Tourism and Management Skopje, North Macedonia.
During 2015 - 2017 he was professor of Bio-Marketing and Futures Research at the DCU Business School, Dublin City University, Ireland. This was the first Chair in the world on both domains – Bio-Marketing and Futures Research. Previously, and for 20 years, he had been appointed as the Foundation Chair of Marketing at the Adam Smith Business School, University of Glasgow, Scotland.
He completed his PhD at the University of Sheffield in 1982. He has been a Full Professor for 32 years and held posts at Cardiff Business School, University of Wales College of Cardiff, Cleveland State University, Ohio, USA, Northern Arizona University, USA and California State University, USA. He has held Visiting Professorship positions at numerous universities in China, Lithuania, Austria, New Zealand, Denmark, Slovenia, Portugal, Hungary, Brazil, Colombia, Fiji and Cyprus.
Between 1987 and 1989 he was the director of the Doctoral Programmes at the Confederation of Scottish Business Schools and at the Cardiff Business School between 1993 and 1996. He was director of the Doctoral Programme in Management at the University of Glasgow between 1996 and 2004.
Professor Moutinho is the Founding Editor-in-Chief of the Journal of Modelling in Management (JM2) and Co-editor-in-Chief of the Innovative Marketing Journal. He has another 4 associate editorships as well as being in the editorial boards of another 47 international academic journals.
His areas of research interest encompass marketing and management futurecast, artificial intelligence, biometrics and neuroscience in marketing, futures research algorithmic self, EmoWear - a wearable tech device that detects human emotions, evolutionary algorithms, human-computer interaction, the use of artificial neural networks in marketing, modelling processes of consumer behaviour and tourism futurecast.
He has developed a number of conceptual models over the years in areas such as tourism destination decision processes, automated banking, supermarket patronage, among other areas. The testing of these research models has been based on the application of many different statistical, computer and mathematical modelling techniques ranging from multidimensional scaling, multinomial logit generalised linear models (GLMs) and linear structural relations to neural networks, ordered probit, simulated annealing, tabu search, genetic algorithms, memetic algorithms and fuzzy logic.
Prof. Moutinho has given keynote speeches, lectures, seminars, talks, etc. in 46 countries and districts worldwide.
Prof. Moutinho has 36 books published, over 158 articles published in refereed academic journals. He has 14,731 academic citations, the h-index of 58 and the i10-index of 151 (Google Scholar, Sept. 5th, 2022).


---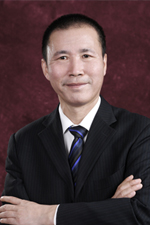 Abstract: This paper expounds the main differences between digital economy and industrial economy and identifies the operational characteristics of digital economy; Analyze the development status of China's digital economy and the national strategic deployment of digital economy and identify the development trend of digital economy. On this basis, the paper analyzes the path of enterprise reform in the digital economy era from the aspects of enterprise strategy, enterprise objectives, property rights model, governance model, production model, innovation model, etc.
Biography: Prof. Qi graduated from the Department of Industrial Economics, Graduate School, Chinese Academy of Social Sciences in 1998 with PhD in economics. He is now the dean, professor and doctoral supervisor of School of Economics and Business Administration, Beijing Normal University, China. He has instructed more than 140 postdoctoral, doctoral and master students. He has presided over two major projects, two key projects and one general project of the National Social Science Foundation of China. He was selected into the National Hundred Thousand Talents Project, awarded the honorary title of young and middle-aged experts with outstanding national contributions, and enjoyed the special government allowance of the State Council. Besides, he has published 10 academic works and more than 170 papers in Economic Research, Management World and other journals as well as acted as editorial board members in many journals at home and abroad, such as Management World, Economic Trends, Economic Management, Macroeconomic Management, Economic and Management Research, Journal of Capital University of Economics and Business, etc.
His research fields are digital economy and management, reform and governance of state-owned enterprises, industrial organization and regulation.

---
Prof. Jin Chen, PhD, Doctoral Supervisor
Distinguished professor, Beijing Wuzi University, China; doctoral supervisor, University of International Business and Economics, China
---
Speech Title:
Development Trend on Trade Digitalization
Abstract: Introduce the current situation of global trade digitalization development and related trade rules and analyze the future development trend. Discuss in depth the trade industry chain featuring e-commerce, industrial parks, leading enterprises and national digital economy demonstration projects, and other cases in China. Explain the opportunities and challenges of trade digitalization transformation and upgrading development and make relevant suggestions on the high-quality development of integrated trade at home and abroad in the digital economy era.
Biography: As an expert with special allowance from the State Council and a famous teacher in Beijing, Prof. Chen is currently a distinguished professor of Beijing Wuzi University and doctoral supervisor of the University of International Business and Economics, as well as a deputy director of the Education Guidance Committee of the Ministry of Education for e-commerce majors in colleges and universities, a consultant expert on the establishment of national e-commerce model cities, a chief expert on cross-border e-commerce of China Association of Foreign Trade and Economic Cooperation Enterprises, and an expert on the Digital Economy Committee of China Association of Foreign Investment Enterprises.
He presided over and completed more than 50 national and provincial projects in China, and published more than 100 papers, over 20 textbooks and works.
He mainly engaged in research and practice of trade digitalization, e-commerce and modern service industry. His research fields are modern service industry, industrial upgrading, e-commerce, financial technology.

---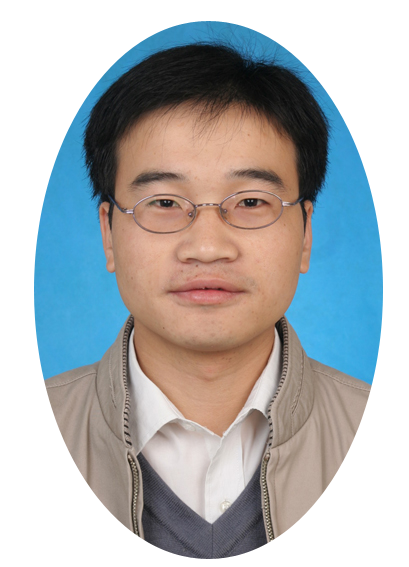 Assoc. Prof. Xicai Zhang
Business School, Beijing Wuzi University, China
---
Speech Title:
Research on Governance Mechanism of Agricultural Industry Chain and Supply Chain
Abstract: Agri-food has always faced the contradiction between short-term fluctuations and long-term safe and stable operation goals. Chinese path to modernization is a modernization with a huge population and eating well is always the greatest livelihood. At the same time, China is a typical urban-rural dual structure. The spatial separation pattern formed by the dual structure has caused great difficulties for the security and stability of the agricultural product supply chain. In recent years, African swine fever, the COVID-19, Conflict of Russia and Ukraine, extreme weather and other emergencies have occurred frequently. At present, many factors pose challenges to the agri-food supply chain system, and the security risk level of agricultural product supply chain has increased significantly. The risks of insufficient supply, logistics interruption, terminal distribution, food safety and price fluctuation occur frequently and even overlap. The report of the 20th National Congress of the CPC pointed out that efforts should be made to improve the resilience and security level of the supply chain and ensure the security of the supply chain of food, energy resources and important industrial chains. The safe, stable and efficient operation of the supply chain is a systematic project, which involves the guarantee of people flow, business flow, logistics, capital flow, information flow and other aspects, as well as the coordination of upstream, midstream and downstream industrial chains. Neither the market regulation nor the government can be relied on too much. Social organizations are also difficult to effectively respond. In the new era, new governance mechanisms are needed to give full play to Chinese institutional advantages, give play to the decisive role of the market, and establish a collaborative governance mechanism.
Biography: Prof. Zhang is Associate Professor at Business School, Beijing Wuzi University, China. He also works as Director at China Institute of Logistics and Special Researcher at China Institute of Logistics as social part-time jobs. His main research directions are agri-food supply chain, cold chain logistics and security of logistics.
---